PeerRealty
Country of origin:
United States
Minimum investment:
5000 USD
Facebook followers:
809
As of December 2nd, 2023
What is
PeerRealty

?

PeerRealty is an online marketplace for investing in real estate for investors and sponsors. PeerRealty gives investors the ability to browse investment offerings based on investment preferences including location, asset type, risk and return profile; invest entirely online; manage and track investments easily through an online portfolio; receive automated distributions and/or interest payments, and regular financial reporting. Sponsors can raise equity by filling out an online application, creating an account and finalizing due diligence requests. The company focuses its properties in the Midwest of the United States, but pursues projects across the country. The minimum investment is $5,000.

Currently, only accredited investors can invest with PeerRealty. PeerRealty was founded in 2014.
This platform is not registered with any local regulatory body. Would you like to update this information? Please contact us here.
Want to find out more about PeerRealty ?
Social media analysis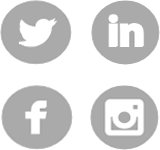 Platform factsheet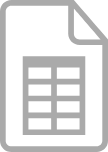 Investments overview

United States - Discover the Real Estate Crowdfunding Market
You might also be interested in: