Blackstone
Country of origin:
United States
Minimum investment:
- EUR
Facebook followers:
36 010
As of December 2nd, 2023
What is
Blackstone

?

Blackstone is one of the largest investment firms in the world and is a global leader in real estate investing. Blackstone seeks to utilize its global expertise to generate attractive returns for investors and to make a positive impact on the communities in which it invests. Blackstone invests in high-quality assets, focusing on growth potential driven by global economic and demographic trends. Blackstone has three strategies for real estate investment: Opportunistic, Core+, and Debt. Blackstone invests across every major real estate asset class in virtually every major market around the world, providing investors access to equity and debt investments across the globe.

Investors must meet their requirements of having a net worth >$250,000 or a gross income of >$70,000 in order to purchase shares of BREIT. While a United States based company, their team of approximately 550 real estate professionals in 11 offices allows them to operate as one globally integrated business. Blackstone began offering real estate investments to their clients in 1991.
Want to find out more about Blackstone ?
Social media analysis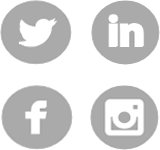 Platform factsheet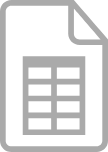 Investments overview

United States - Discover the Real Estate Crowdfunding Market
You might also be interested in: