AlphaFlow
Country of origin:
United States
Minimum investment:
10000 USD
Facebook followers:
1 607
As of December 2nd, 2023
What is
AlphaFlow

?

AlphaFlow is an investment manager focused on purchasing short-term, asset-backed mortgage notes, in a first lien position, providing security and assurance of repayment from lenders across the United States. The company diversifies investments across 75-100 loans, spread over 15+ states, with a loan-to-value (LTV) < 75%. AlphaFlow buys loans on Single Family Residential, Condo, Multi-family and does not buy loans for commercial property types. Loans in the portfolios have a short duration of 6-12 months. Investor's principal is available upon loan maturity. Interest earnings can be withdrawn monthly. The minimum investment is $10,000.

AlphaFlow is limited to working with accredited investors. AlphaFlow was founded in 2015 and began its institutional whole loan buying program in January of 2019.
This platform is not registered with any local regulatory body. Would you like to update this information? Please contact us here.
Want to find out more about AlphaFlow ?
Social media analysis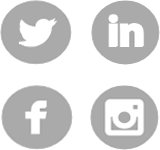 Platform factsheet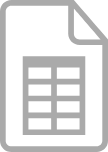 Investments overview

United States - Discover the Real Estate Crowdfunding Market
You might also be interested in: