It's safe to say that almost all businesses have been impacted in some way by the COVID-19 pandemic, for better or worse. In many cases, the pandemic has led to closures, bankruptcies, and interruptions to operations throughout the year, and investors across many sectors have had to retool their strategies as a result.

In real estate, investors are faced with the threat that prices might drop if demand slows. After imposed quarantine measures around the world caused the home buying process to halt, it remarkably recovered in late spring. This was due to a combination of homebuyers' desires to live in bigger properties that accommodate efficient working from home conditions, and first-time buyers stepping up to the plate. But looking ahead to 2021, it is hard to know for how long COVID-19 is going to have an effect.

One good piece of news is that mortgage rates still remain low, which signals that home buying will remain attractive. Here are some other trends which real estate investors can expect to see in 2021.

Vacancies Are Set to Increase
Although the housing market remains strong, it might not be a good time to invest in commercial properties. The hospitality industry has been decimated by COVID-19 as lockdowns have enforced closures and customers have avoided bars, hotels, and restaurants even after they have reopened.

In the UK, 65% of businesses in the hospitality sector experienced decreased footfall in 2020. Furthermore, in December 2020, the percentage of seated diners was roughly 45% lower than the figures for 2019. Unfortunately, this lack of business has led to many permanent closures, but it could benefit the residential property market as any vacant units could be converted into residential properties.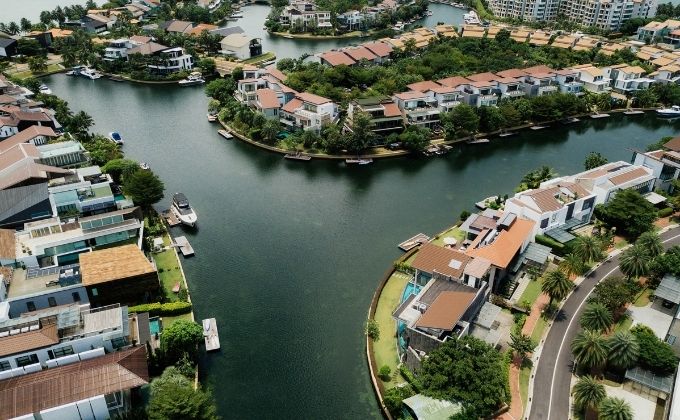 Investors can also expect to see wide-scale office vacancies as more companies adopt a work-from-home model to ensure employee safety. Even with a vaccine for COVID-19 being rolled out throughout the year, there will not be a unified rush from employees to return to the office. The pandemic has shown that remote work is possible on a mass scale, so companies in the white-collar sector might think twice about renting expensive commercial properties in the future.

First-time Buyers Snap-up Starter Homes
The market for high-priced homes is in a slump, but the same cannot be said for low-priced properties. Millennials are finally getting their foot on the first rung of the housing ladder. In the second quarter of 2020, this segment was responsible for more closed purchase loans than any other generation.

This trend is set to continue in 2021. Realtor.com estimates that the number of yearly mortgage originations will increase by 50% for millennials by the spring of 2021. Millennials have been recession-weary and debt-laden which has inhibited their ability to enter the market, but now they are developing more confidence in the system.
De-urbanization to Continue
Even before the start of the pandemic, many companies were relocating their corporate headquarters to cheaper locations as part of the trend of digital transformation. Combining the trend of remote working with office relocation could see more workers finding cheaper housing that is not tethered to commuter suburbs in big cities.

The benefits of living in a city have been largely diminished by COVID-19. City dwellers are noticing that their lives are being heavily impacted by the shutdown of restaurants, temporary restrictions, and the inability to use public transportation. This means that the demand for rural housing could increase in 2021, as access to green space and areas which have not been as negatively affected by COVID-19 become increasingly appealing.

It is undeniable that the pandemic will continue to shape the residential and commercial real estate market in 2021. A significant amount of businesses will still be facing the hangover of COVID-19 in 2021, and this could lead to more vacancies and office spaces becoming available throughout the year. Rural areas could see an influx of city-dwellers who are seeking cheap housing, and millennials will make up the majority of buyers for houses in the lower price range.
To learn more about real estate crowdfunding, download your free eBook today and receive the tips, insights, and market trends that can help you make the most out of your investments.
This post is a condensed version of an article written by our CEO Jan Večerka. You can find the full article at PropertyInvestorUK.