BrikkApp is excited to announce that we have partnered with the payment service provider EasyChange! With this partnership, investors can be assured that their money is kept safe and secure while investing through BrikkApp.
To celebrate our partnership, we sat down with the CEO of EasyChange, Matěj Novák, and asked him about the company, its story, and its triumphs. We are looking forward to cooperating with such a successful company! Read on to learn more about EasyChange.
Below is an edited-for-clarity transcription of our in-person interview with Matěj Novák, CEO of EasyChange.
What was the initial idea that set off Easychange and what kind of difficulties did you meet on the way?
The first idea came to me while I was working for a bank. I saw a big opportunity in non-cash transfers and exchanging currencies. In 2010, I established EasyChange. Typically, through a bank, these types of transactions can be expensive for consumers and businesses. EasyChange is able to offer these services for much lower fees.
The biggest challenge when we started was getting the license. To start this type of business, you need a license from the Czech National Bank (CNB). I applied for the license in 2010 and received it about half a year later. The first license we received was for small-scale payment service providers, which allowed us to have a maximum turnover of 36 million euros. We reached this limit in about 2018 so we needed to upgrade our license, granting us the status of a payment institution. This process took about 2 years and now we are unlimited in turnover and prepared for future growth. The process was time-consuming and required some changes to our business, like a new IT system.
How does EasyChange operate? What differs you from other financial institutions?
EasyChange provides non-cash money transfers and currency exchange to businesses and consumers. Clients are able to use their own bank account from anywhere in the world to send payments, and if needed, convert their currency to euros, pounds, US dollars, or Czech crowns.
What makes EasyChange different from our competitors is the speed at which we can settle transfers. This is because we have bank accounts not only in the Czech Republic, but also in Slovakia, Germany, and England. This means that if a client sends euros from the Czech Republic to Germany, the payment is much quicker since we have utilized the German bank.
We plan to continue expanding into the United States, but due to COVID, we have put these plans on hold. We hope to continue our plans and open our business to that market soon.
Would you say EasyChange focuses more on businesses or individual clients?
I would say it is about half-and-half. The consumer and business sectors of our business are roughly 50/50 of our activity.
What would you say is the biggest success of EasyChange thus far?
I would say that obtaining the payment institution license is our biggest success - it was about 2 years of work after all! Another would be when we established business in London. Now we have a branch there, but with Brexit, we are once again waiting for a license to continue operating in the British market. What we have received is a passport for all European countries, which means we are able to operate in all 27 countries.
What made you interested in partnering with BrikkApp? Do you have any thoughts or expectations?
I think it is a really good idea to invest in crowdfunding. I think it could be the future for smaller investors looking to invest in real estate. So I am really happy we can cooperate with BrikkApp and be a part of this new way of investing and I hope that it will absolutely be good cooperation between EasyChange and BrikkApp.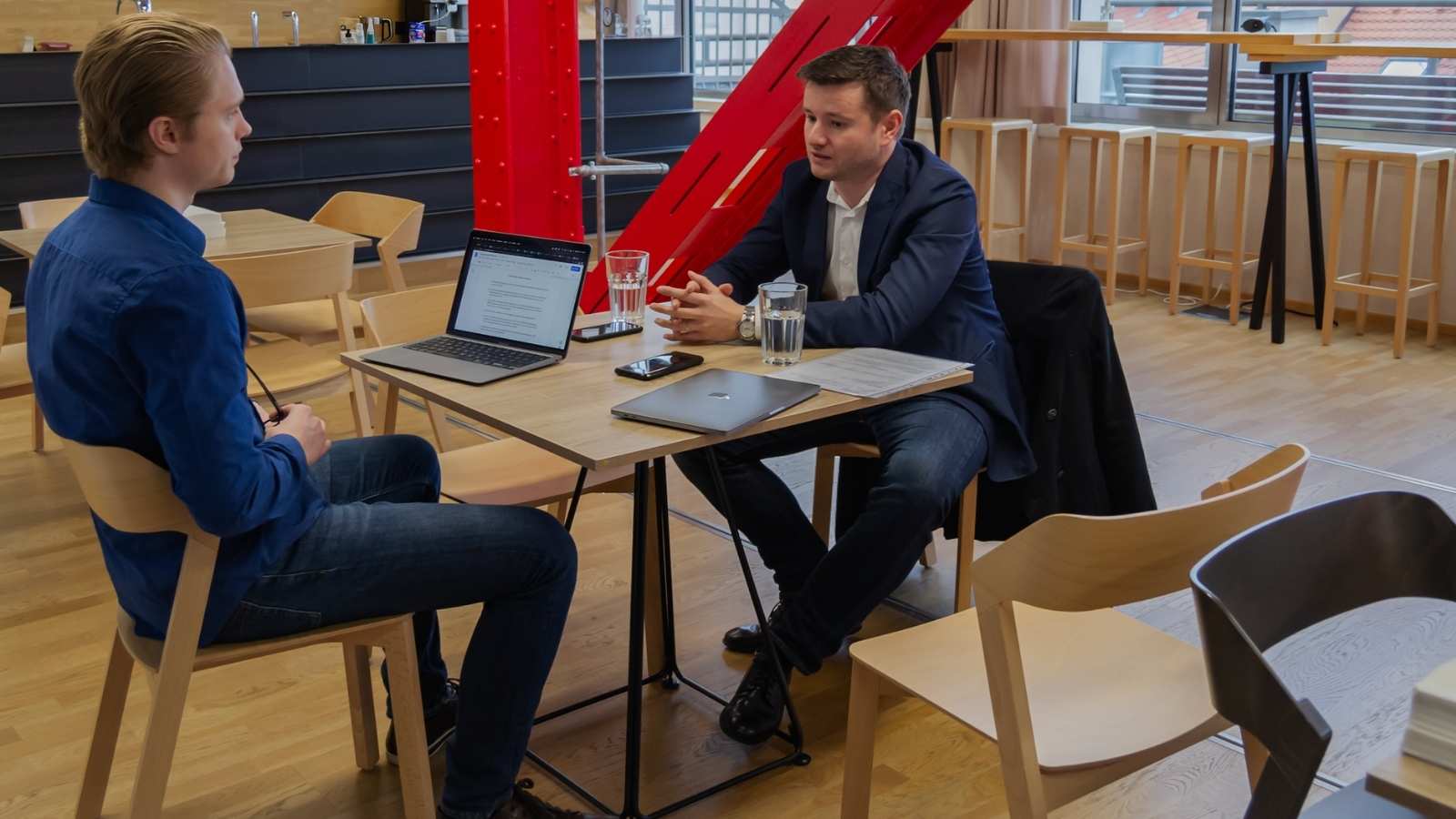 Could you see EasyChange potentially expanding into other financial businesses similar to BrikkApp?
Our biggest goals right now are to establish e-wallets for our clients. We have partnerships with retail businesses and want to create and establish a payment gateway for these types of services. Something similar would be like Amazon Go - where if you buy something you are able to pay directly through your mobile device.
What was the reason you chose to expand your business into the markets you're currently located in?
As we discussed before, bank fees for these types of services can be quite expensive. I thought the Czech market would embrace a business that could provide the same services but at lower fees - we Czechs tend to find the most cost-efficient possible way to do everything! So if we are able to have the same services as a bank, people would be quick to use our services. So far, that has been true!
The United Kingdom was particularly difficult to expand into as opening a business there requires a local resident. I expect it will be a similar situation in the United States, and also quite expensive.
You and Jan Večerka, the CEO and founder of BrikkApp, have a history. How did you meet?
We met in the United States in New York in 2019. We were attending a workshop for businesses and kept in touch after. In summer 2020 we started our cooperation for currency exchanges. As BrikkApp developed, it only made sense to continue our relationship and expand our cooperation. Now, at the end of 2021, EasyChange and BrikkApp have upgraded our cooperation and Easychange has become the official payment provider for BrikkApp.
What are your plans for the future of EasyChange?
Well in finance-related work it can be hard to predict where the market will be or what new regulations will have been written. Definitely, the e-wallets, as mentioned before. We also want to upgrade our license to a PSD2 (payment service directive) license which would allow us to connect to providers operating in their respective countries, who in turn are connected to local banks. This would make it easier for clients to transfer with little to no fees.
Thank you very much for your time!
Yes, thank you as well and I am looking forward to EasyChange's partnership with BrikkApp!